Do you know about the top winter dressing tips for kids? Winter is a time for joy, as it brings a lot of festivals. At this time, people also plan for the holidays. At the same time, winter brings a few concerns. You need to dress correctly during this season to avoid flu, viral fever, etc. From kids to adults, everyone needs proper dressing from stay protected from cold. The choice of dresses is a relative matter. If you are living in a region where winter brings unbearable cold, you need to go for the thick sweaters. There are some regions where winter does not bring too much cold. Light winter dresses would be perfect for people living in such areas.
Adults have plenty of options for winter dressing. Similarly, kids also have many options. In the following section, you can find some useful winter dressing tips for children.
Winter Layering Is Fun
During winter, layering of clothes can bring excellent warmth for babies or small kids. Instead of wearing one jacket, two or three sweaters can give more comfort in nippy winter. A layer of air has been generated between the multiple clothes. Since the air stays trapped between clothes, it works as an anti-cooling agent. It resists cold wind. Even in the windy winter season, children will remain protected due to the layering of the clothes.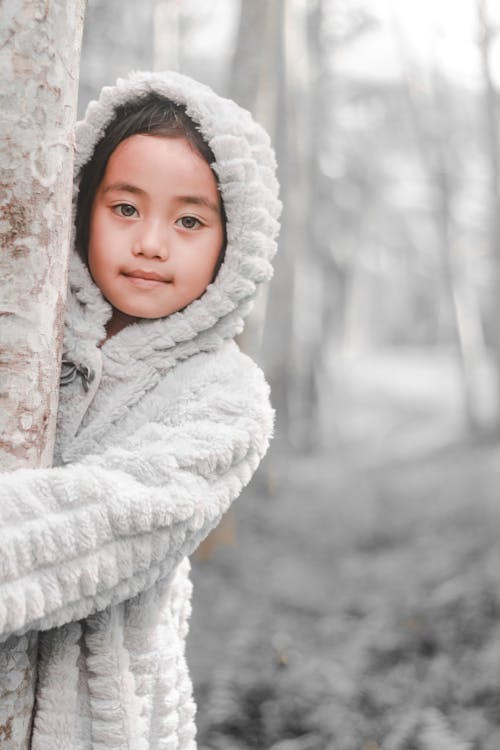 Winter Dressing Tips – Too Many Layers Is Harmful
In the above section, you have learned how the layering of clothes can provide comfort in winter. At the same time, you need to understand that too many layers of clothes are not right. When you go for three to four clothes, it makes the babies feel uncomfortable. Some kids may suffer from breathing issues due to too many clothing layers. So, layering should be there in winter, but you need to layer a maximum of two to three clothes. You do not need to go for layering more than that.
Cotton For The Prevention Of Skin Damages
Babies have a smooth skin texture. However, at a tender age, the immunity level stays low. Hence, skin diseases can happen if you are not careful with clothing. Some materials do not suit human skin well. As a result, they cause allergic reactions. You need cotton for your baby. Cotton based sweaters are always suitable for the skin of babies. They do not create skin rashes or redness. No allergic reactions happen when you wear pure cotton-based clothes in winter.
Winter Dressing Tips – Full Sleeve Clothes
When it comes to winter dressing for children, you need to pick full sleeve clothes instead of half sleeve clothing items. Full sleeve clothes give more comfort in the cold atmosphere. Moreover, it covers the body well. Covering the body is vital to stay protected from the harmful UV ray of the sun. Due to UV rays, skin infections and rashes can appear.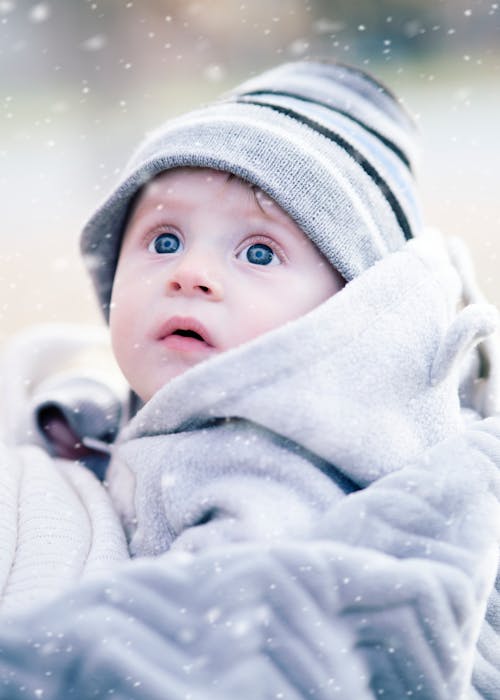 Winter Jackets For The Kids
When you buy winter jackets for kids, you need to make sure that the coat is thick. Nevertheless, the coat should come with a head covering option. Having a head covering feature is an added advantage.
So, these are some of the essential tips that you can follow for dressing up your kids in the winter season.